PRODUCTION CASTINGS IS MORE THAN JUST DIE CASTINGS.
We offer many value added services such as machining, finishing and sub assemblies. We have our own on site precision machining division that includes 12 CNC machining centers. We also have our own powder coating division that was designed specifically for zinc and aluminum die castings. Production Castings offers everything from chromate conversion coatings to chrome plating.
As a leader in our field, we have earned numerous quality and service awards from our peers. We are the proud recipients of the North American Die Casting Associations award for "Excellence in Aluminum Die Casting" and the North American Die Casting Associations award for "Excellence in Zinc Die Casting".
In 2016, Production Castings was selected as the "Metal Caster of the year" by the American Foundry Society. Production Castings also believes in providing our employees with a clean and safe working environment. In recognition of that fact, we are proud to announce that we have been awarded the "National Outstanding Safety Award" every year since 2005.
Production Castings is a proud American Manufacturer and we are a better value than the offshore competition.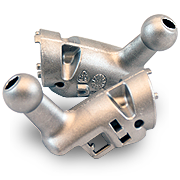 INNOVATION
The PCI Companies offer solutions that improve product performance while reducing total manufacturing costs. We will work with you as partners not just suppliers. The PCI Companies can participate in product development meetings, collaborate on design and manufacturing, and add value by offering new ideas.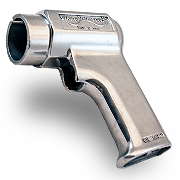 INTEGRITY
Sourcing die cast parts with the PCI Companies means consistent quality and protection of intellectual property. You won't have to worry about long-term costs associated with "first batch syndrome" (the first batch of parts is fine, but the quality deteriorates in later batches). You can avoid discovering that your supplier has used sub-par raw materials. And your patents will protect you from copycats and foreign legal systems.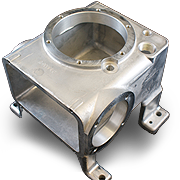 ACCESSIBILITY
Working with the PCI Companies who are close to home ensures a flexible manufacturing strategy, on-time part delivery, and a faster product development cycle. And because you'll be able to communicate easily, you can work together to develop new products, new technologies, or prototyping all of which would be impossible with someone from a radically different culture, speaking a different language.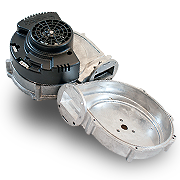 RELIABILITY
The PCI Companies do the job right and they can be held accountable for their actions. If a product does not meet the stringent standards of the die casting industry, or if the manufacturer has any concerns, there are several ways to solve the problem, including, if necessary, legal recourse. This option does not exist in many countries, especially those under Communist rule.